Easy to use
Quickly learn common drawing skills
637
Use drawing components
729
Use more drawing components
194
Quickly beautification drawing
1256
Use custom drawing components
768
Some tips for improving drawing efficiency
1403
Some common batch operations
319
Hot Feedback
The time sequence diagram drawing component provided by PDDON is too easy to use, very good, and worth recommending
665
UML class diagrams can generate code and scripts, and can automatically convert field types and naming styles, which saves me a lot of development time. Great!
812
This online drawing software is really a work of conscience. It can meet most of my work needs, and it is also made in China. We should continue to work hard!
776
It is recommended to add a custom component area to store your common drawing components, including system preset components or custom graphics components
686
Can you store the drawing data to the cloud, which is more convenient to use
271
The connection style is really rich, and it can be switched flexibly, which is really good! However, I found a small problem. The two edges of the quadratic Bezier wide curve seem to be overlapped. Can you modify it as soon as possible?
128
Resource/Guide
How PDDON's online drawing surprised you?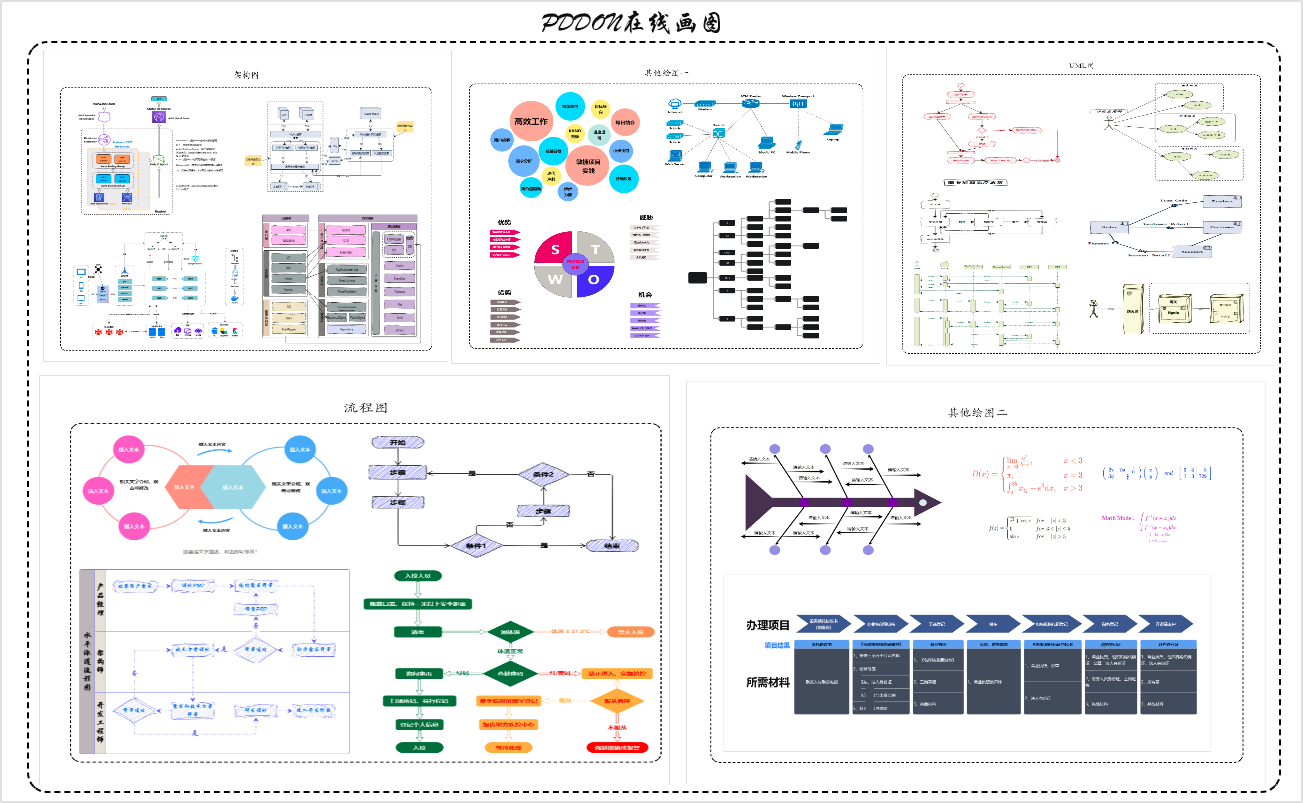 PDDON is a free online drawing tool that supports low code. It can be used to draw architecture diagram, flow diagram, UML, network topology diagram, Wayne diagram, fishbone diagram, mind map, BPMN, etc. It also supports object modeling, database modeling, code/script generation.
PDDON drawing elements brief introduction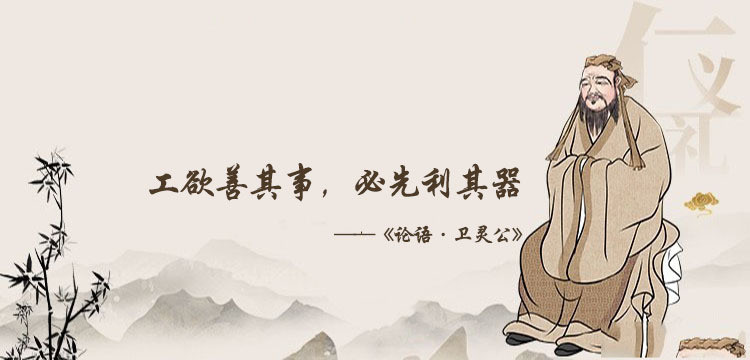 Briefly introduce the drawing components, including drawing elements, connection mechanism, drawing mode, common function description, etc
Explanation of function distribution of drawing workspace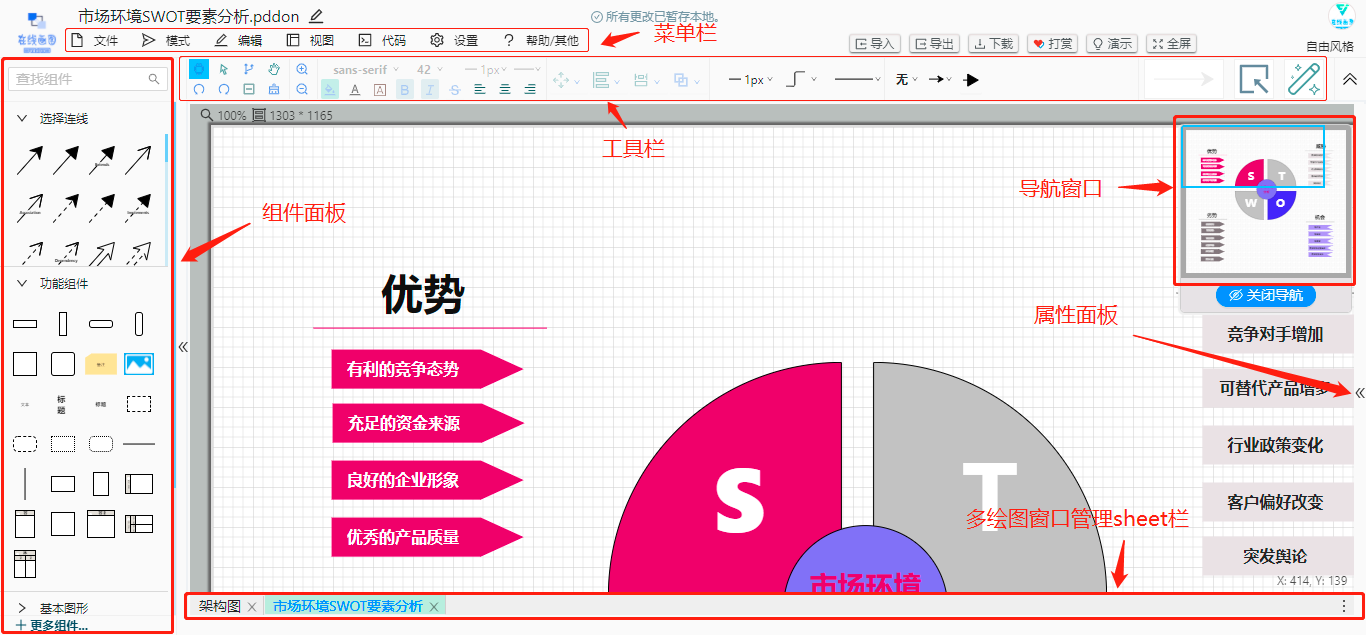 Briefly introduce the tools, menus, elements and other functions in the drawing workspace to quickly unlock more drawing skills!
How to use PDDON to generate code and scripts?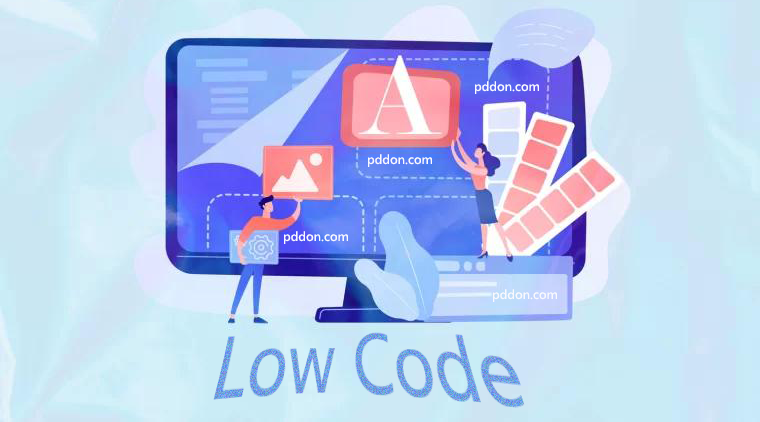 PDDON currently provides UML class diagram and database model ER diagram for modeling, and can generate, preview, download code and SQL
Flow chart drawing example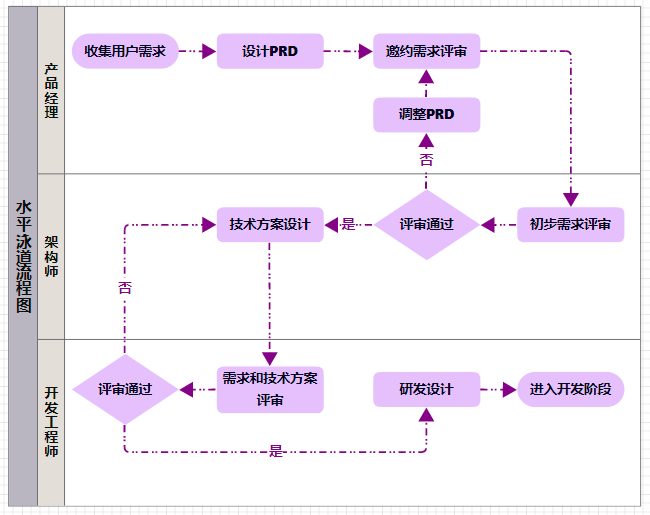 Basic elements of flow chart drawing, simple and easy to understand flow chart drawing, explanation of common drawing skills, etc
Use of database model diagram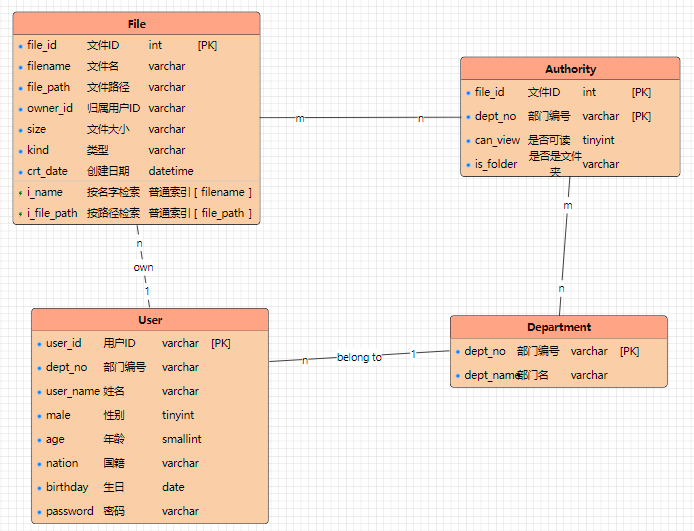 Database table structure design, field type, length, name, code, comment, default value, restriction and index configuration, displayed graphically, can generate SQL script, object entity code, and can also be converted into class diagram to further refine the design
How should class diagrams be designed?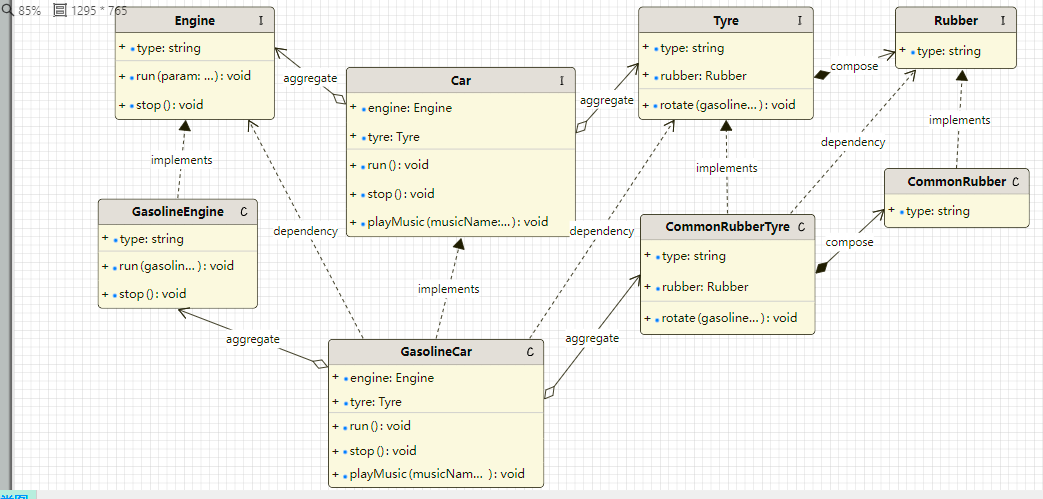 UML class diagram design (code framework structure, interface, class, relationship, etc.), code generation, database script generation, class diagram to database model diagram, etc
UML sequence diagram drawing tutorial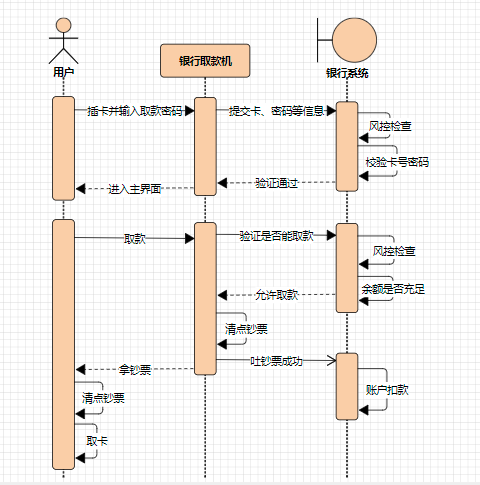 Popularization of common drawing skills, explanation of the function of common components of time sequence diagram, beautification drawing and other skills
How to use mathematical expression LaTeX

To add mathematical expressions to the drawing, LaTeX support needs to be enabled
Hand-painted style with full artistic style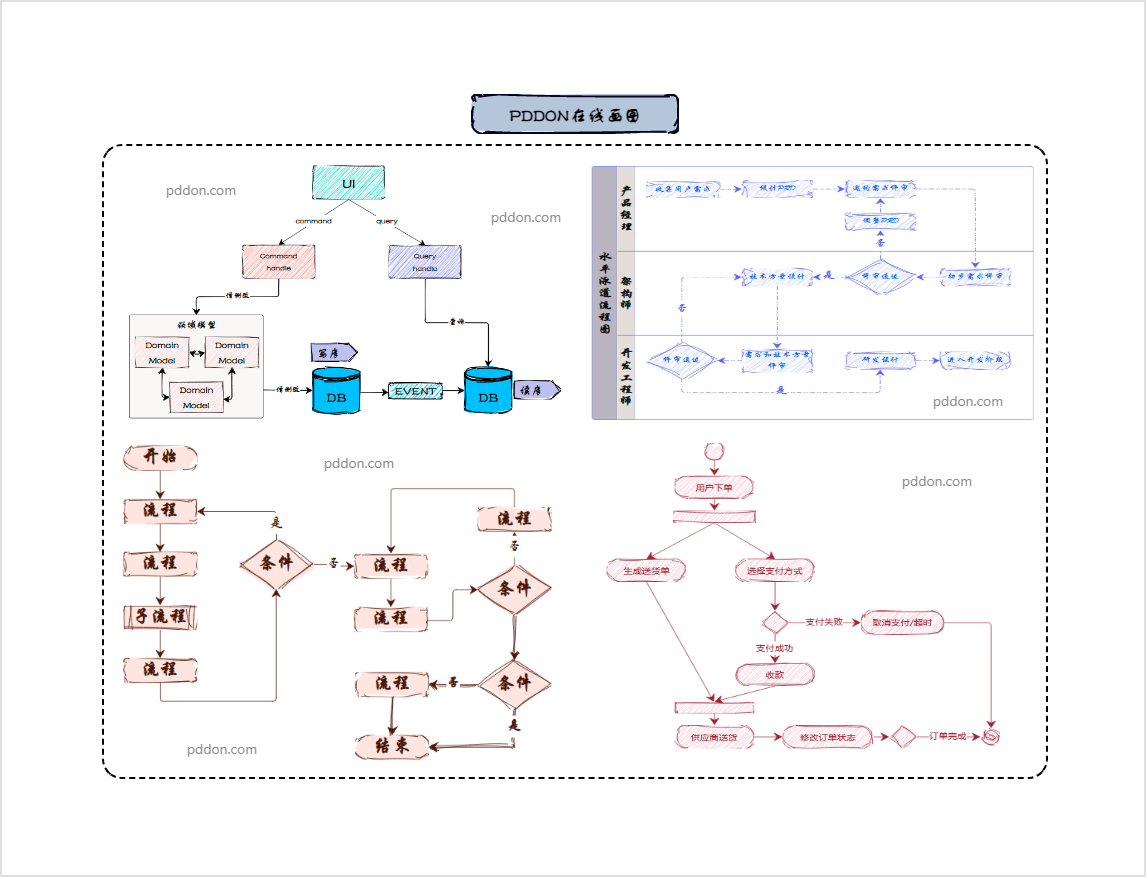 Guides of using freehand/sketch-style drawings